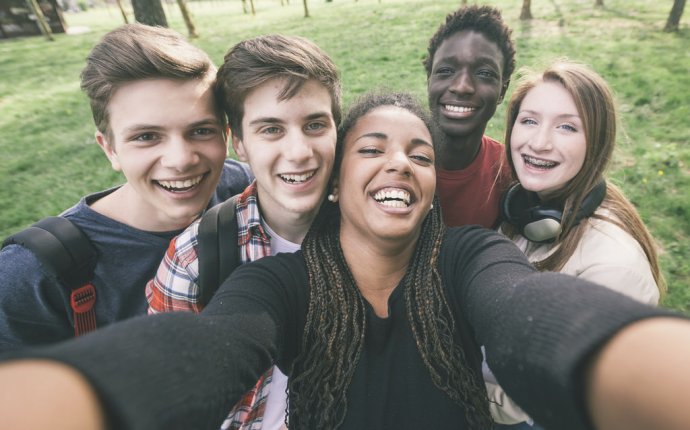 Small Scale Manufacturing Business IDEAS India
Are you searching for small scale manufacturing business ideas? Here we put a list of selected 50 most profitable small scale manufacturing business ideas.
Product manufacturing is one of the most popular business formats globally. And this is one of the most lucrative sector revenue wise. However, in general, manufacturing business demands reasonable capital investment initially. The capital investment is required for machinery, equipment, raw materials, staffing and marketing purposes.
However, there are manufacturing opportunities that demand comparatively small startup capital. Additionally, you can start these below-mentioned businesses with a small machine and you can operate the business of your own in your backyard.
#1. Agarbatti Making
Agarbatti making business is profitable in the Asia Pacific region. Additionally, you can start this business from home with a simple hand operated machine. However, a large scale and fully-automatic agarbatti manufacturing unit is also very profitable. Read More…
#2. Aluminium Door Window Fabrication
You can start this business in metro cities and as well as in small towns. The business is very profitable and demands a small capital investment. The demand for the aluminum door and windows are increasing very fast.
#3. Artificial Flower Making
The artificial flower industry is multi-million dollar industry globally. Generally, artificial flowers come with clothes or plastic materials. And these are everlasting flowers. Because of their long shelf life, these products are gaining rapid popularity in the designing and decoration industry.
#4. Bakery
Bakery is a very lucrative opportunity for the new entrepreneurs. In addition, the business offers a wide range of scopes of expansion. Initially, you can start the business with small startup capital investment. However, you must procure the modern bakery machinery for quality production.
#5. Banana Wafer Manufacturing
An entrepreneur can start banana wafer manufacturing project with low investment. It is mainly used in hotels, restaurants, bars, homes etc. To prepare banana wafers, you will need to use green bananas after cleaning, slicing and frying. This is a popular snack food and has a good demand in the market. Read More…
#6. Biscuit Making
You can start biscuit and cookies making business right from your kitchen. If you are a passionate baker and enjoy the baking, you can start this business. Additionally, you can start this business with simple machines and equipment.
#7. Bread Manufacturing
You can start a bread manufacturing project as small scale basis. Additionally, it does not require major licensing. Bread is a hygienically manufactured and packed snacks food product available at cooperatively cheap price. In modern days bread is now becoming one of the essential food items in human diet due to its ready-made availability and high nutritive value. It is the most consumable wheat based bakery product.
#8. Candle Making
Candle making home based business is a good money making idea for housewives and moms who are looking to earn some extra money out of creative passion. However, any individual can start this business with small startup capital and even from home. Read More…
#9. Candy Making
If you are passionate about cooking and you love the flavour of chocolates, you can start this business from home. Candy making business idea is a fantastic way to turn your hobby and skill into a profitable home based business model. Homemade candies are very easier to make and also quite popular. Read More…
#10. Chalk Making
Chalks are widely used in schools. Additionally, these are the essential items in the tailoring industry. Furthermore, the chalk making process is very simple and any individual can start this business from home.
#11. Cotton Buds Manufacturing
Cotton buds are very useful household items. are short spindle with one or both ends coated with an absorbent cotton padding. With a simple small machine, you can start cotton buds making business from home. Read More…
#12. Crafts Manufacturing
If you have a creative mind and you enjoy crafting, then crafts making business is just perfect for you. Additionally, with some simple handtools, you can start this business. However, you must have the skill for creating the craft items. Read More…
#13. Designer Bindi Making
Designer bindi is an essential beauty product for the women population. And there are various types of bindis available in the market. Designer bindi making business is profitable. And any individual can start this business from home with a very small capital investment.
#14. Detergent Powder Manufacturing
Almost 67% of total production of synthetic detergent powders are produced in small scale sector has a very big production of soap and 50% of total production in small sector. A new entrepreneur can well venture in this field by installing an unit of blue detergent powder to satisfy present and future demand of people. Read More…
#15. Diabetic Food Manufacturing
The market opportunities for bulk, intermediate, and consumer diabetic foods are significant. Packaged foods that are labelled as "suitable for diabetics, " low–glycemic (i.e.foods containing carbohydrates that do not cause a large rise in blood glucose), or low in sugar, are particularly good growth markets. As the number of consumers with diabetes rises, naturally healthy foods, in both packaged and non-packaged formats, will also benefit from diabetic trends. Read More
#16. Disposable Cup Glass Manufacturing
Disposable cups, glasses, saucers and plates are gaining popularity rapidly. Due to the disposable nature, these are very useful for catering businesses also. With a simple machine, you can start this business from home. Additionally, the manufacturing business is simple.
#17. Disposable Paper Plate Manufacturing
Disposable paper plates and saucers as the name suggests are made out of special quality paper reinforced with polyethene sheets to make it leak proof. These products are convenient to use for serving eatables during family functions, eating chats and snacks, fruits, sweets etc.
Source: 99businessideas.com